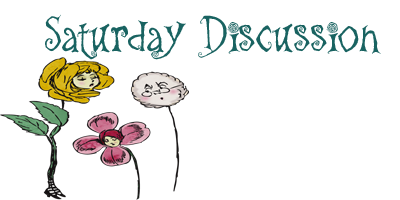 Normally I use these to answers other questions or to start up a conversation. But today, I want to talk about something and let you guys give me advice.
BEA sign ups just opened up this week. I've been saving to go to BEA since last year when I found out about it (I'd known about it before but never thought of going as a blogger) and am so excited to get to go this year. I've checked for the right hotels, scoured the site for information and read up on posts. I even joined a
Goodreads Group
hosted by
Rex Robot Reviews
to get my info and have been quietly reading through all the comments.
What I want to chat about today is if you know any good information or sources for people planning on going their first time.
This will be my first time and I am already feeling a little overwhelmed and it hasn't even started yet. I've been actively reading any tips and tricks I can get my hands on and praying I'll be able to navigate my way through the mazes of books and people!
The biggest thing I've learned so far is to be organized and be prepared for everything-- rude people, line cutting, meeting awesome bloggers, meeting industry professionals and everything in between.
So do you have a post with tips and tricks from last year I should read? Are you going this year? Are there any newbies out there? I want to know!