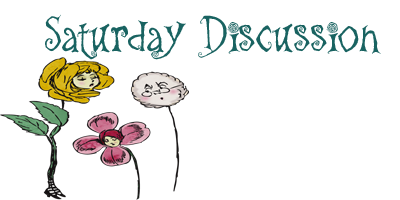 Recently, I was approached by Shannon over at
Stalking the Bookshelves
to help her run an ARC Tour for
Southern Book Bloggers
. Naturally, it got me thinking about ARC tours in general and I thought it might be a fun topic for this week.
So basically, I'm wondering what you guys think about ARC tours.
There are tons of them out there and they seem to come and go like the wind. I know that they can be really frustrating because things happen--books get lost in the mail, people don't follow the rules, and it can be hard to get that surprise package in the mail and only have a week to read a novel.
But I feel like ARC tours are a really good thing. The point of an ARC is for reviewers to review it. If the ARC is not getting into reader's hands and getting talked about then it's kind of pointless. I've read plenty of articles talking about how ARCs actually cost more to produce than the books. And think about this, the publisher isn't getting any money back for those little suckers. So they have to make them and then pay to mail them out. That's a bunch of money they are never going to see again and this is for every book they create.
I'm not saying I think ARCs are wrong. I think they are super cool! I'm just saying that I think ARC tour sites are amazing because they get this book out to a lot of readers with the intention of reviewing the book. I'm a slow reader so I don't join a lot of ARC tours but I can say that I'm always thankful when I do join one and things run smoothly.
So how do you feel about ARC tours? What are some pros or cons and what have you found that you really like? We could always use some help making our tour site better!