So as you saw yesterday, I've been working hard to get our old office into top shape for a new writing room! I have most of the furniture finished at this point but I still need to get fun things on the bookshelves and on the walls. Though I'll be adding some of our papercraft shadowboxes, I also wanted to find some things on Etsy. I wanted to showcase a really cool shop I found...
What drew me to this shop and my item spotlight is this gorgeous Doctor Who Melted Crayon Art which goes for $28-$38 depending on size...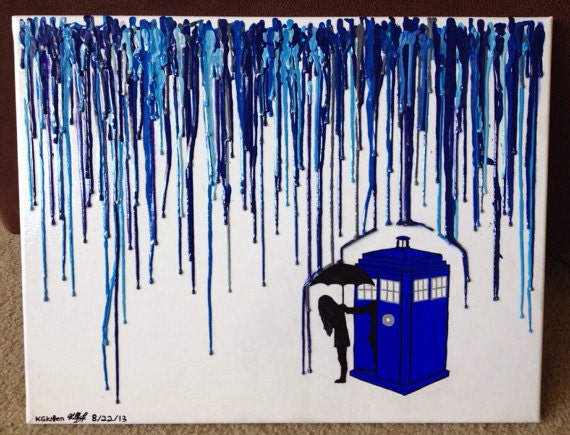 The item is described as:
I know I'm not the only one who's had days or moments where I wish the Tardis would appear and take me away. Well this piece was inspired by one of those moments. When you really need an umbrella, The Doctor's got you covered.

*This is a made to order item and pictures are an example of what it will look like.*
Melted Crayon on canvas, with a glossy glaze finish.
14x18 inches
I think this is a classy way to display fandom because of the simplistic art. Plus, I love how the melted crayons look. I'm planning on ordering the larger canvas this week for my room!
But if Doctor Who isn't your thing, she also has two other cute versions.
Melted Crayon Art Girl ($20)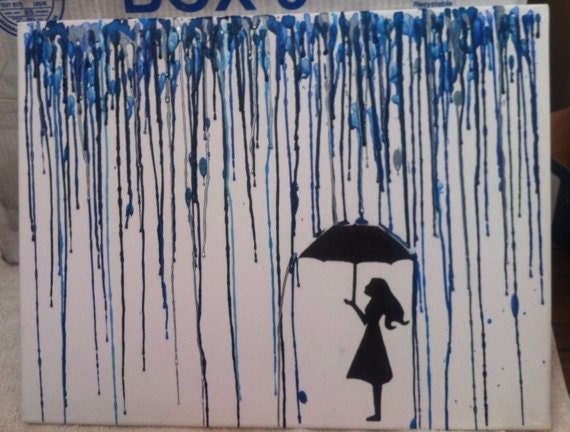 Melted Crayon Art Couple ($20)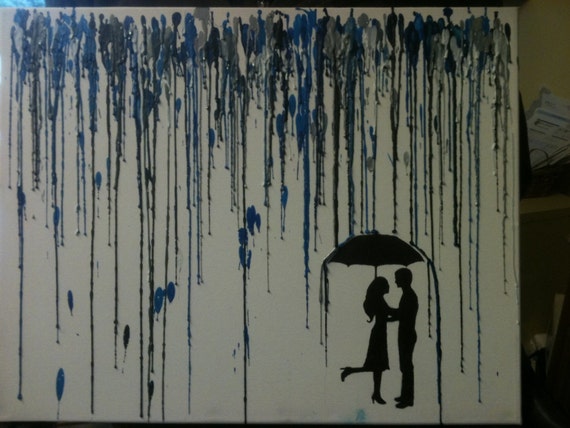 How do you feel about the melted crayon art style? I think it could translate into a lot of cute fandom things like Alice in Wonderland, Harry Potter, Peter Pan and more!